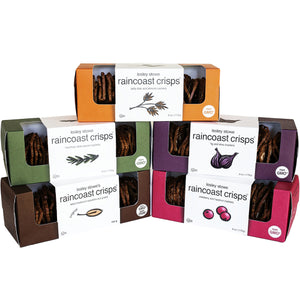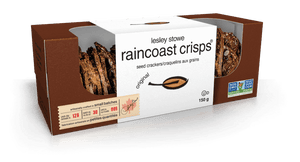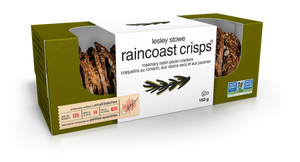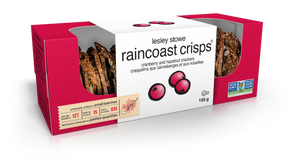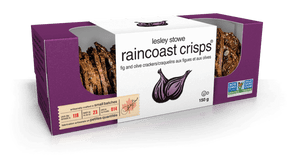 lesley stowe raincoast crisps® are the original artisan crisp that are still made the same way today as when Lesley Stowe first created them in 1998 – crafted with care in small batches with the finest quality, visually appealing, familiar ingredients.
Proudly crafted in Canada for 20 years,
Choose from four flavours
Original
Lesley's favourite, this unique and addictive crisp is also the most versatile. A toasty, nutty flavour with a slightly sweet finish. 
Rosemary Raisin Pecan
Chock full of toasty pecans, rosemary and dark and juicy Thompson raisins, you won't be able to get enough of these taste bud-tantalizing crisps. 

Fig and Olive
Combining the salty taste of Kalamata olives with the sweet flavour of succulent California figs. 
Cranberry and Hazelnut
The creation of these crisps brought an even crisper conversation to entertaining circles.