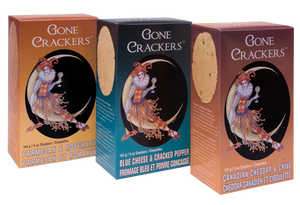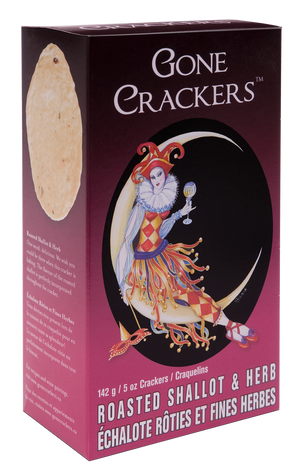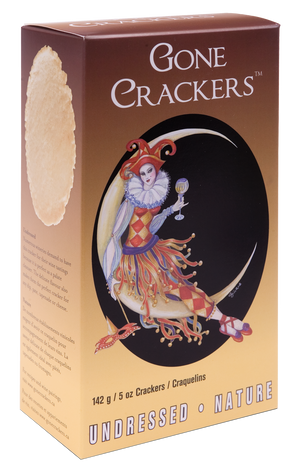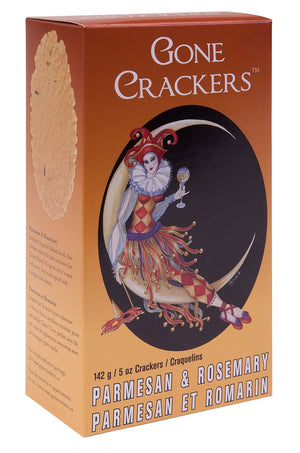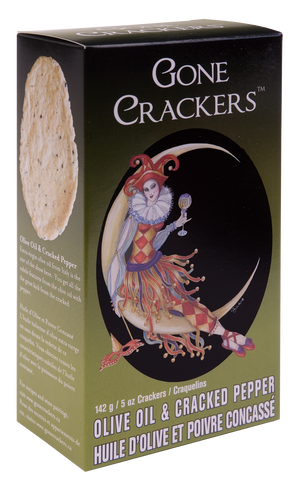 Made on the West Coast of Canada since 2001, without using any of the not-so-great stuff like hydrogenated oils or yeast, our team's focus has always been on using the highest quality ingredients with an artisanal flair to produce fine food. Amazing on their own, Gone Crackers are also wonderful paired with a variety of wines and cheeses, as well as charcuterie, spreads, soups and salads. We are sure you will taste the craftsmanship in each of the crackers.
Choose from four flavours
Parmesan & Rosemary
Inspired by great Italian food, this cracker makes the best crouton for Caesar Salad. It's great on its own with wine but is also good with a simple soft cheese.. 
Shallot & Herb
One word: delicious. We wish you could be there when this cracker is baking. The flavor of the roasted shallot is perfectly incorporated throughout the cracker.

Olive Oil & Pepper
Extra virgin olive oil from Italy is the star of the show here. You get all the subtle features from the olive oil with the great kick from the cracked pepper.
Undressed
Wineries demand to have this cracker for their wine tastings because it is the perfect palate cleanser. The delicate flavor also makes them the perfect cracker for any dip, pate, tapenade or cheese.