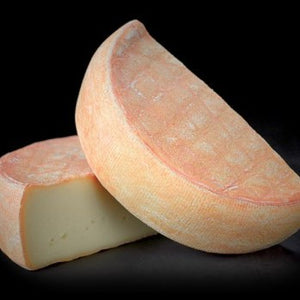 A semi-firm, washed rind, farmstead cheese made with organic cow milk. During the aging process, its pink-orange rind is covered with a thin down of whitish-grey penicillium. This soft, melt-in-your-mouth cheese offers a delightful taste of butter, peanuts, hay and a slight hint of the country.

It is divine with micro-brewed beer.

This cheese was a finalist in the 2006 Canadian Cheese Grand Prix, in the farm cheese category.

Milk Type: Cow / Pasteurized

Origin: Noyan, Quebec
Whole cut piece
The final weight of your product may be +/- 25 grams
Requires minimum 3 hours notice