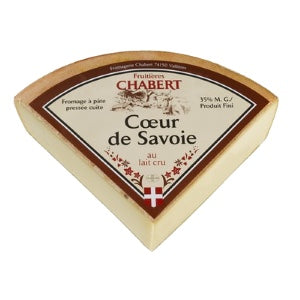 Hard to deny the incomparable flavour of this cheese which transcends you to the mountain tops!
Recognized as Protected Designation of Origin (AOP in French) since 1968, it comes from a strong pastoral tradition, made in the high mountains between 1500 and 2500 m above sea level. It takes its name from the Beaufort Valley, its native origin.
Aged at least 6 months. 

Milk Type: Cow / Unpasteurized

Origin: Savoie, France
Whole cut piece
The final weight of your product may be +/- 25 grams