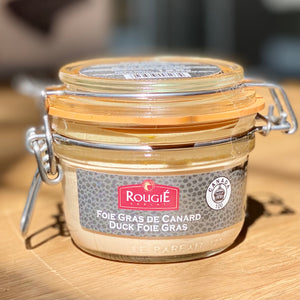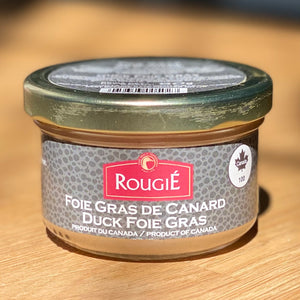 Duck Foie Gras with Armagnac
Rougie's Duck foie gras with Armagnac is of extraordinary quality with the pure, rich buttery, liver-like flavour of the finest Canadian foie gras. Spread it on toasted brioche or crackers and garnish with a sweet preserve, cornichons and mustard. 
Ingredients: Duck foie gras, maple syrup, water, duck fat, whole liquid eggs, salt, modified milk ingredients, gelatin, white pepper, sodium erythorbate, sodium nitrite.

Size: 80gr / 125gr
Packaging: Glass jar
Origin: Canada